The challenge
Trade missions can be complex and demanding, especially when delegates from multiple countries are involved - different cultures have different needs, which need to be respected and met.
We offer tailor-made trade mission services, from planning all the way to execution. We take care of all the heavy lifting and deliver measurable results.
A recent example is an event conducted during the week of SIAL in Montreal in 2018 on behalf of Greek canned peaches, as well as the EU and the Government of Greece.
The strategy
Nourish organized an industry-media event for the Have a Peachy Day, canned peaches campaign. A custom 4-course menu, welcome bouchées and cocktail using the peaches were developed and served at Montreal's top Greek restaurant at a private event for 40 key distributors, retailers and industry people, along with targeted press and influencers.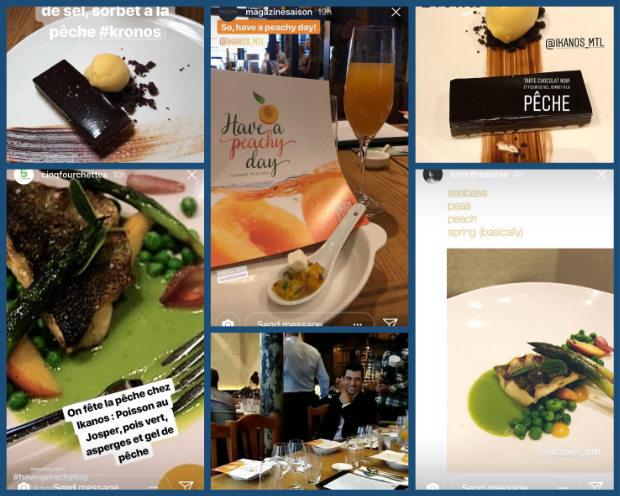 Nourish achieved double the press coverage requested, in addition to over 100 social media posts by key influencers. Nourish also worked with a Nutritionist who spoke to attendees about the health and versatility of canned peaches.
The client was extremely happy with the event, to quote:
This was the top event we have hosted internationally so far.
Where are they now?
Why do you think you're seeing more canned peaches from Greece at Retail?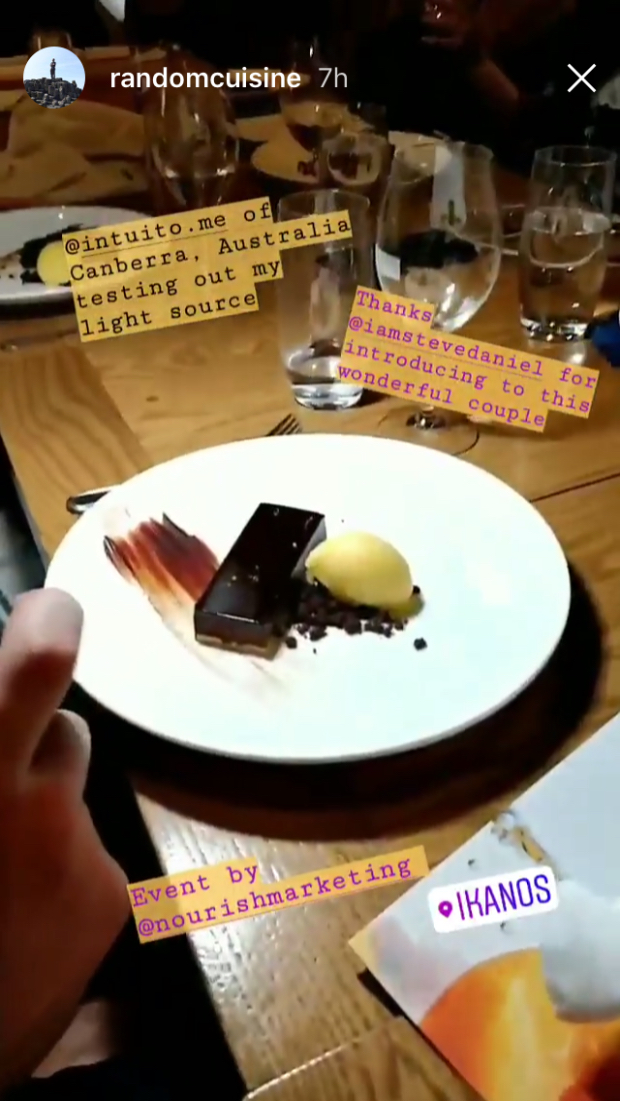 Sample influencer post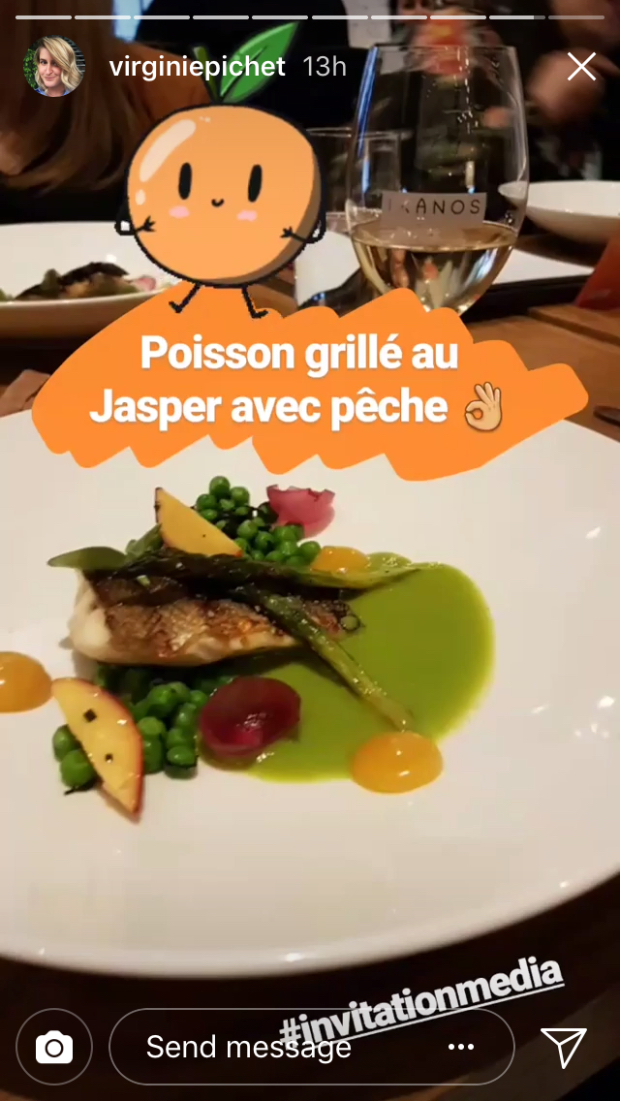 Sample influencer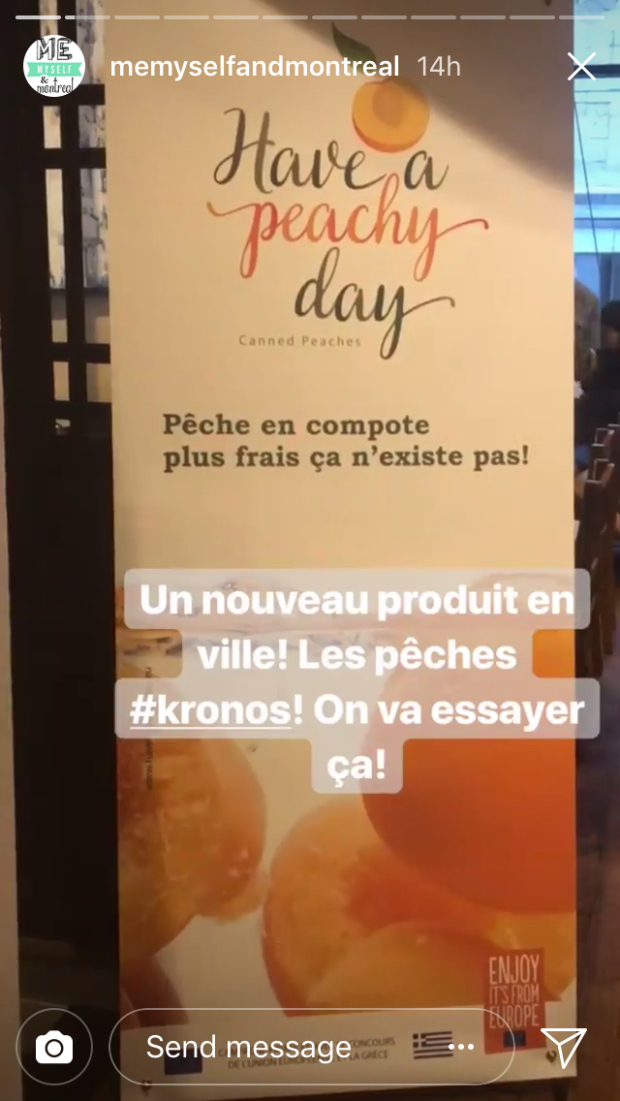 Sample influencer