We're all foodies here at Nourish, and for many of us that love of food extends into our families and to our friends. So here's a collection of things that we'll be leaving underneath the tree this year.
A Sous Vide machine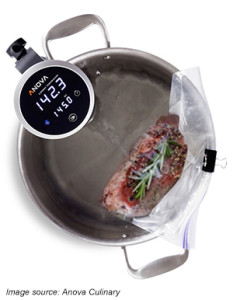 The sous vide method of cooking yields results that are nearly impossible to achieve by traditional means. Steak is done to absolute perfection from edge to edge, fish is always perfectly flaky and impossible to overcook. We also use our sous vide machines to make fresh yoghurt and even perfectly creamy overnight oats with a stewed fruit compote. Cooking sous vide, French for "under vacuum", used to be reserved for high end restaurants but prices for sous vide machines have now dropped to less than $200, making them accessible to the home cook. Cooking sous vide is far easier than its fancy name might suggest. You simply seal the ingredients in a special food safe plastic bag (for many recipes, such as yoghurt, you can also use a canning jar) and place them in a water bath. The machine holds a target temperature to within a degree. When the food reaches your target temperature or time, you take it out, give it a quick sear or other finish, and serve it. Thats it. We've used the Anova sous vide machine with great results, available at the
Anova online store
.
Fermentation made easy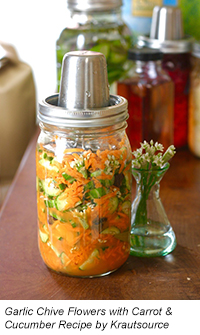 Kimchi. Sauerkraut. Kosher pickles. Kefir. Is your mouth watering yet? If so, you will enjoy giving the Krautsource fermentation top that turns a standard mason jar into a fermenting vessel suitable for the home cook. Fermented foods contain lactobacilli organisms, which are thought to be highly beneficial for the human gut flora, but we love fermented foods because they're just plain delicious. Check out
krautsource.com
to learn more and to order, then head over to the
Krautsource Instagram
account for instant inspiration.