Close to 10% of Canadians identify as either vegan or vegetarian. Many more can be classified as "flexitarian", not cutting out meat entirely, but swapping it out for
trendy plant-based eating
much of the time for environmental and/or health reasons. While grocery options are expanding, dining out can be problematic for this group, especially vegans - and
especially
those looking for a truly satisfying experience. Toronto's
Rosalinda restaurant
is looking to change that.
Rosalinda opened in the spring of 2018, the brainchild of Toronto restaurateurs Jamie Cook, Max Rimaldi and Grant van Gameren. This trio was also responsible (sometimes together, sometimes individually) for other well-known eateries including
Pizzeria Libretto
,
Tennessee Tavern
, and
Bar Isabel
.
All Mexican, No Meat
The theme at Rosalinda is Mexican, and the atmosphere is bright and friendly. But what of the food? Nourish photographer Danika Zandboer went to sample the wares and the fabulous ambient light!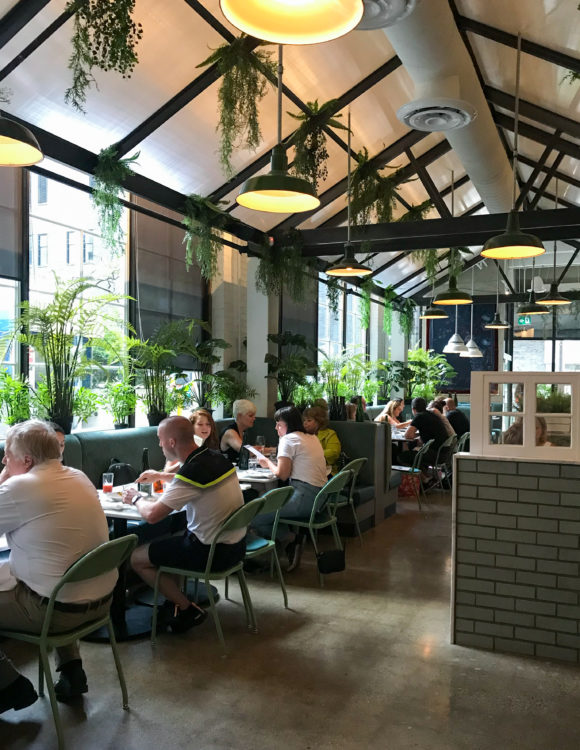 What she discovered were fruit and vegetables that weren't trotted out as stand-ins for "the real thing". No faux-meat substitutes here! The chefs at Rosalinda would rather showcase and celebrate the innate deliciousness of produce and seasonings.
In Danika's own words: "In the lush greenhouse-inspired setting I got to enjoy inventive dishes bursting with colour and flavour. My favourite was the Tijuana-style broccolini. It was served with a generous dollop of Caesar aioli and jalapeño caper salsa, yet the broccolini still remained the star of the show."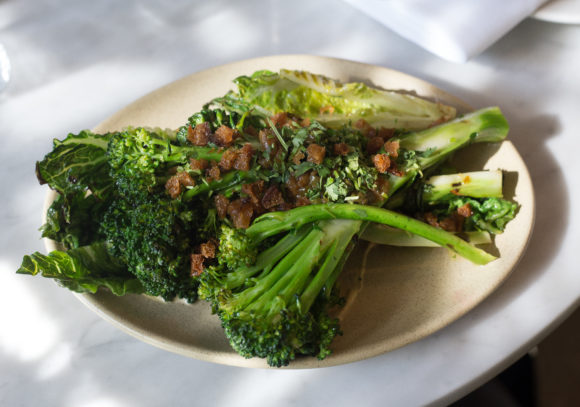 Cheers to Innovations Behind the Bar
And there's more to Rosalinda than just good eats! "I also want to give the cocktail menu a special shout out," Danika tells us. "As someone who doesn't drink a whole lot, I really appreciated the quality and thought put into the Placebo Cocktail section. I ordered 'The Up & Up' which uses
Seedlip
, the world's first non-alcoholic spirit."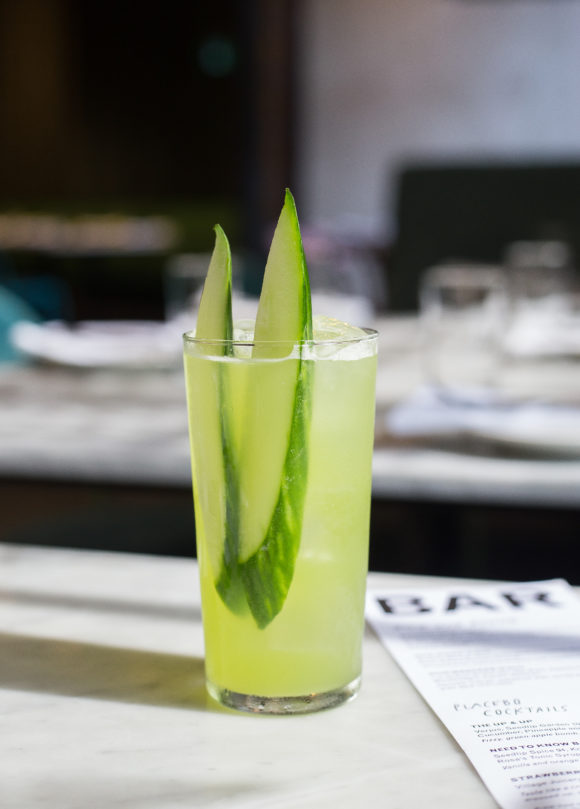 We admit Danika's photography skills make everything look incredibly delicious. But, we also trust her taste buds! She assured us that Rosalinda is worth a repeat visit, particularly for a special occasion. We think the future of plant-based food lies in restaurants like this. Making vegan food appealing for what it is, not what it's trying to be could be the key to mass acceptance.