We help our clients sell more food. We are a full-service marketing agency working for clients in the food, drink and agricultural sector. We're looking for a Senior Account Executive with three to four years agency experience to join the team. You will be part of the client service team that is responsible to manage and maintain our client relationships and deliver our work on time and on budget. We offer an opportunity to do great work with an amazing team of people from light-filled offices on King West. We also have a test kitchen in-house, so brace yourself for cookies.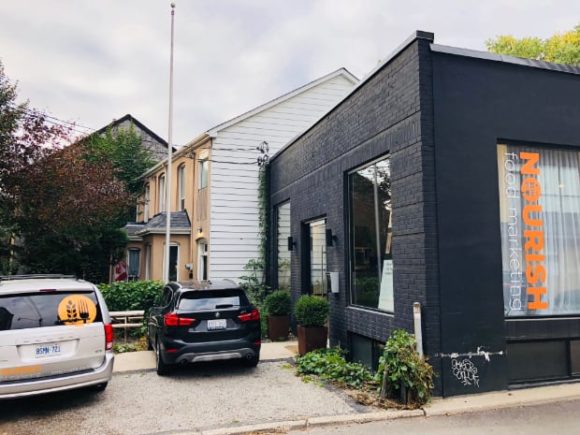 What we're looking for:
Qualifications
You've got three to four years advertising agency experience, in a client service position - this is not an entry-level position.
You've got experience running digital and social campaigns in the CPG sector.
You're on top of food and grocery industry news - you're interested in food and everything that surrounds it.
You're incredibly organized.
You've got the "figure it out" gene - if you see that something needs doing, you do it rather than waiting to be told
You're a nice person who would like to work with other nice people.
If you speak/write/read French, that's an advantage!
You've got a full driver's license (this is a non-negotiable requirement).
Tasks that we expect you to perform involve:
Provide the utmost in client service
Take all necessary measures to gain a full understanding of the client's business, their issues, opportunities and objectives.
Take responsibility for building and managing a strong working relationship with the client.
Build the trust of the client through clear direction, honesty and integrity.
Meet and liaise with clients to discuss and identify requirements.
Be the first responder to client requests, communicating in a timely and service orientated manner.
Translate client requirements into cohesive creative briefs.
Traffic manage projects using Function Point, our time and project tracking software.
Ensure that all work developed and presented is relevant, on brief and on budget.
Present campaign ideas, creative work and budget to the client for approval or modification.
Obtain schedules and advise project team of any delays or variances.
Handle budgets, manage campaign costs and trigger the invoicing of clients.
Write contact and client reports for every meeting you attend.
Monitor the effectiveness of campaigns we create.
Undertake administrative tasks as needed.