Smart Assistants, like
Amazon Alexa
and
Google Home
are finding a home with ever increasing numbers of Canadian consumers. Now they are making rapid inroads into the world of shopping and retail.
Smart assistant awareness in Canada, Q1 2018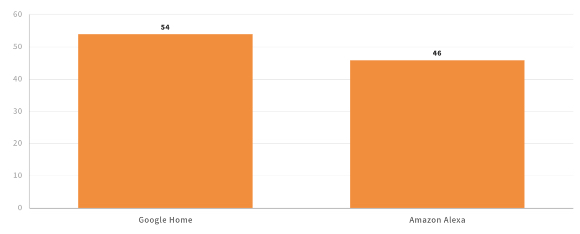 54 percent of Canadians are aware of Google Home
46 percent of Canadians are aware of Amazon Alexa
Smart assistant ownership in Canada, Q1 2018
8 percent of Canadians currently own smart assistants
92 percent of Canadians currently do not own smart assistants
One in five smart assistant users use voice commerce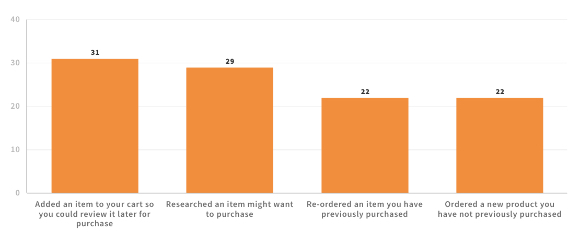 31 percent added an item to their cart so they could review it later for purchase
29 percent researched an item they might want to purchase
22 percent re-ordered an item they had previously purchased
22 percent ordered a new product they had not previously purchased
Source: Edison Research
Smart assistants and consumer shopping behaviour
Ericsson Consumer & IndustryLab
has just released
a global study
which shows that smartphone shoppers are primarily interested in a smart assistant to help with purchase selections, automatic re-stocking of certain items and to receive deliveries when they are not at home. Titled "Beyond smartphone shopping – the rise of smart assistants", the study used an online survey of 5,048 "advanced internet users in Johannesburg, London, Mexico City, Moscow, New York, San Francisco, São Paulo, Shanghai, Sydney and Tokyo."
Some of the key findings include:
43 percent of smartphone shoppers make purchases with their phone each week
67 percent of smartphone shoppers regularly pay with their phones in-store
46 percent of smartphone shoppers want a service that automatically restocks everyday items
63 percent of smartphone shoppers want help with price comparisons
48 percent want help making shoping decisions easy

When reading these results, the first brand that comes to mind, as is often the case when AI is mentioned, is of course Amazon. Automatic restocking is already live, via Amazon Dash or Amazon's subscription services. Taking it one step further is Amazon Key, which is safely delivering orders even when you're not at home. Judging from our recent learning at the
Shopper Marketing Conference 2018
, all retailers are watching Amazon with a degree of nervousness, trying to predict and deflect whatever next move Amazon might be planning. You can
download the presentation
by clicking the image below.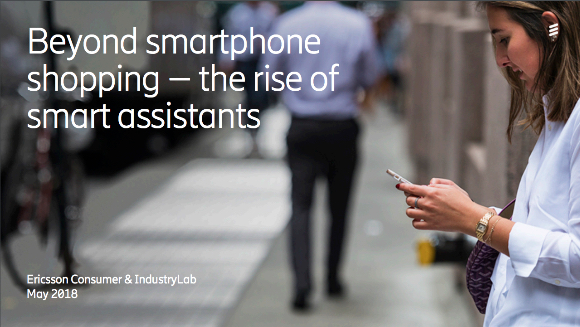 What does the rise of AI-powered smart assistants mean for the consumer?
The study highlights the role that AI will play in the way we filter content and make purchasing decisions. As we are inundated with an overload of choices for everyday items, an intelligent assistant who is able to understand our history, life stage and preferences will be able to help us navigate the information overload that we're all exposed to. This will then deliver content and products that are of value to the individual person. Additionally, consumers are expecting Alexa and Google Home to provide smart shopping support. This includes the handling of mundane household shopping needs such as the ordering of routine items.
What does the rise of AI-powered smart assistants mean for brands?
In a world, where buying decisions are beginning to be outsourced to AI, brand presence is of the utmost importance. Brands need to assure that they offer benefits, both emotional and practical, that make them memorable. Forgettable brands will indeed be forgotten and relegated to being a commodity. Brands need to ensure that they are front of mind when purchasing decisions are being made. In a recent article on the potential dangers of
developing an Alexa
skill we explore some of the pitfalls to be aware of when it comes to data sharing with the leading providers of AI technology.
Can we help?
Questions or comments? Get in touch.