Our Vision
We create meaning and value across the food ecosystem
Our Mission
We do this by having a deep understanding of food and the role it plays in society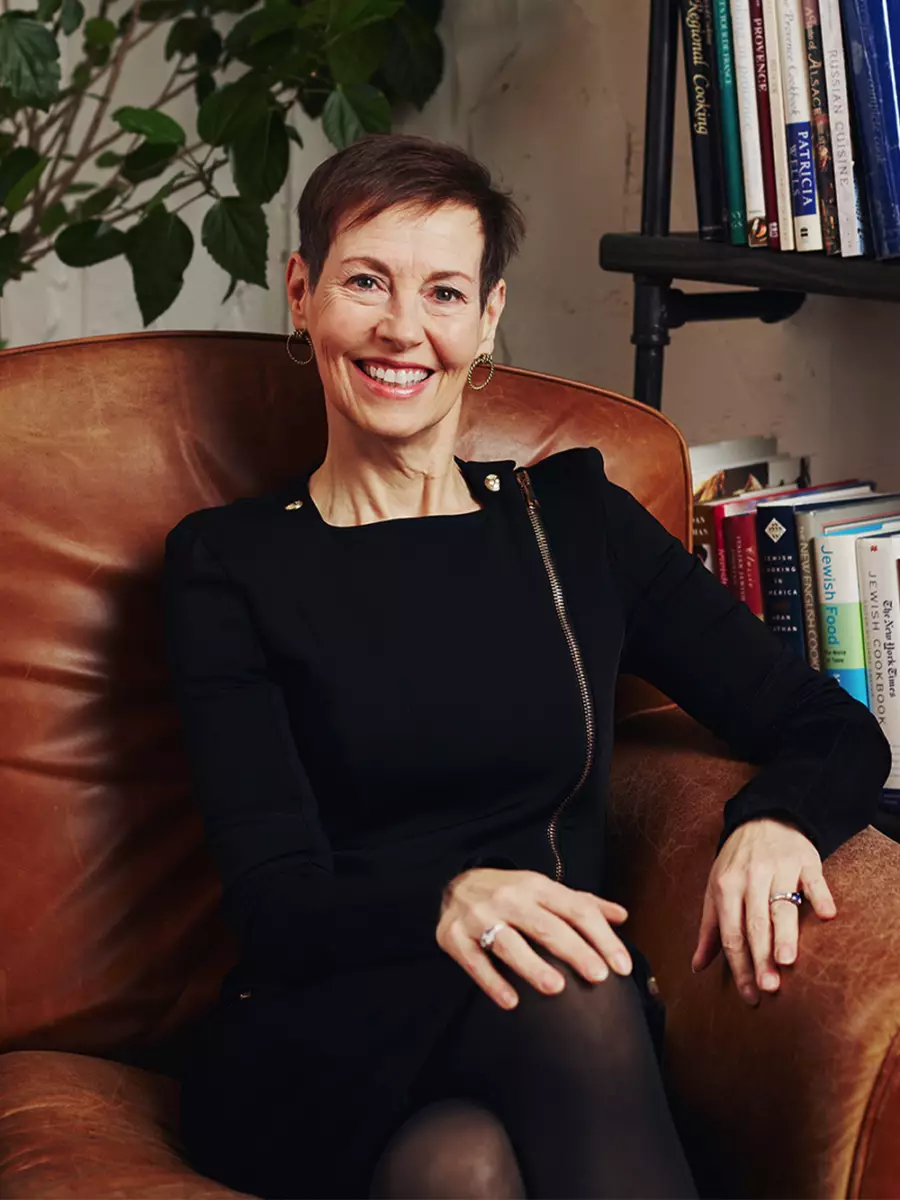 Jo-Ann McArthur
President and Founding Partner
Jo-Ann spent her first career client-side, successfully connecting brands with consumers and retailers at Procter & Gamble, Unilever, and Cadillac Fairview. As a divisional President of Molson Coors, and a member of its North America Management Board, she led the charge to sell more beer more profitably.
Now leading the agency she co-founded, Jo-Ann continues to build powerful strategies for food and beverage products in Canada, the US, and Europe. She works hands-on with the Nourish Team, guiding the creation of marketing plans that move products off shelves and into consumers' shopping baskets and, perhaps most importantly, into their hearts.
She currently appears as a food marketing expert in the international TV documentary series "Eat Me (or try not to)" airing on Curiosity Stream.
When you're not in the office what are you doing?

Getting out of my head and into my body. Hiking, running, creating meals without a recipe — although I read a LOT of them for inspiration.

If you were a mocktail/cocktail, what would you be?

I'm a champers girl all the way.

Best advice you ever received?

Most people end up doing what they're second best at because what they're best at seems too easy and fun (the marketer and writer John Bradley, although he doesn't remember saying it. I thought it was pretty wise!)

What do you love most about working at Nourish?

Food — it transcends culture. It nourishes our bodies and souls. Breaking bread is how we connect as a species.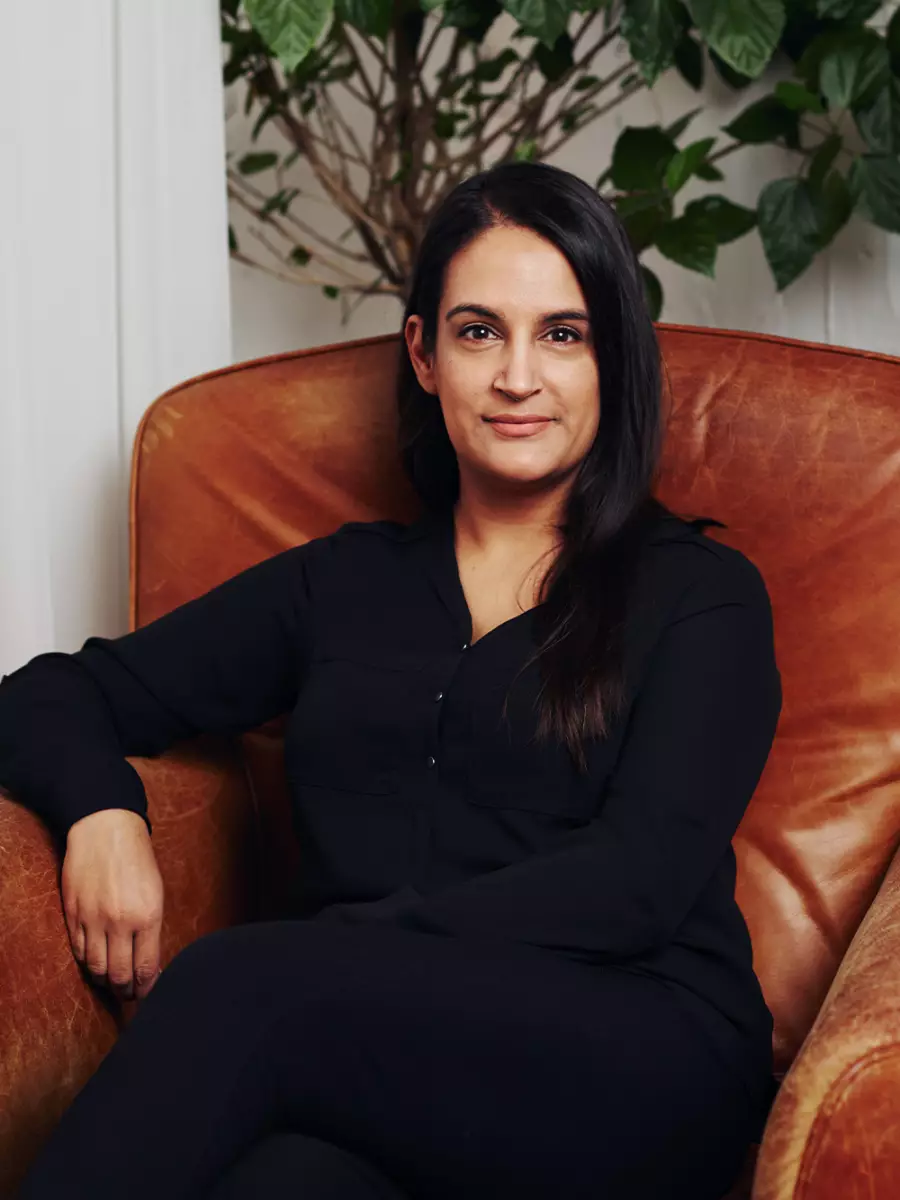 Salima Jivraj
Client Services Director
Salima brings a multi-faceted background as a designer and marketing professional to her role at Nourish. Her food marketing experience includes over five years at Loblaw Corporation Limited. She is also the founder of Halal Foodie and Halal Food Festival Toronto. Salima's extensive understanding of the food industry and marketing make her an integral part of the Nourish management team.
Aside from her day-to-day responsibilities leading our Accounts Team, Salima helps inject innovation and multicultural insights into the agency's strategy and creative work.

Can you name the single greatest meal you've ever eaten?

Visiting my parents (who live in another province) after years away, eating my mother's cassava stew then curled on the couch with a hot cup of tea. A meal mixed with nostalgia and good company is a whole other experience.

What's your catchphrase?

Failure is never an option.

What's the one food you couldn't do without?

Fluffy strawberry shortcake. Dessert is food.

What do you love most about working at Nourish?

Our company culture and our amazing team. There's an unsaid understanding that we are all people at the end of the day. We have priorities and our own circumstances and we're always made to feel that we are secure in maintaining a healthy work-life balance.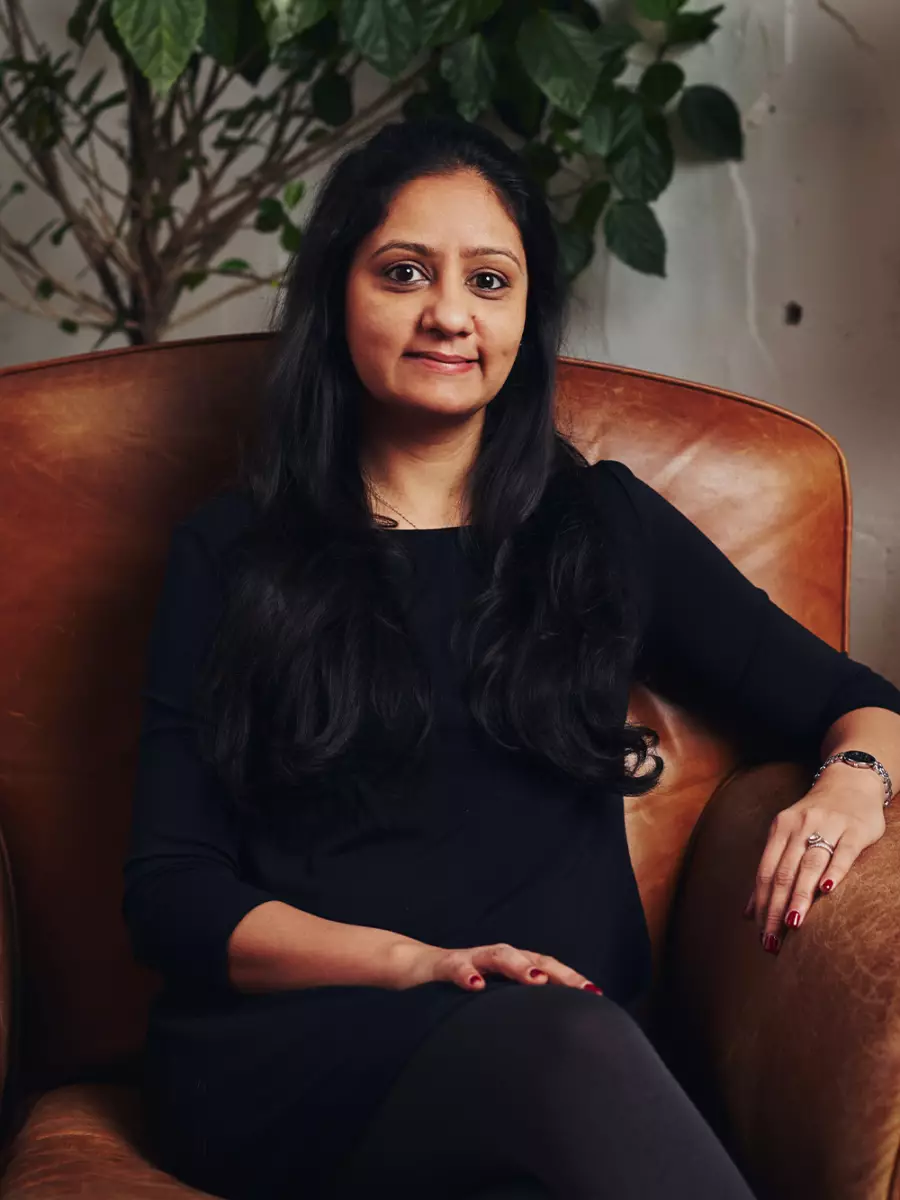 Priya Vig
Head of Creative
Priya brings over a decade of experience in advertising & graphic design to Nourish, working internationally at major ad shops like Ogilvy, JWT, and FCB, with her last stint at a major Canadian grocery retailer and manufacturing company. Over the years, Priya developed a specialization in work for the food industry.
Leading our Creative Department, Priya drives brainstorming and development of relevant, on-brand creative that resonates with consumers and industry.
When you're not in the office what are you doing?

Exploring. Be it a new neighbourhood, restaurant, trail, or even a city or county.

What achievement in your life are you most proud of?

The single greatest thing I have ever created is my son. He's still a work in progress; fingers crossed for the end result.

If you were a mocktail/cocktail, what would you be?

Mojito — cool with the mint but packs a punch when you least expect it.

Best advice you ever received?

Trust your unique perspective.

What do you love most about working at Nourish?

Hands down the best team ever.
FAQ
Here we answer the questions we get most often, as clearly and jargon-free as possible.
If we haven't addressed your specific questions here, let us know, and we'll try and help.

Yes. Our Montreal office is staffed with food marketing experts who understand the cultural expectations of French-speaking Canadians.
For example, we never simply translate English copy to French; we always ensure that all marketing has cultural relevance.

Creating a brand and a name for a food product starts at $15,000, with the final cost depending on the complexity of the project.
What kind of factors will make this kind of work more expensive?
Branding projects that need to work across multiple sub-brands – umbrella brands.
International branding projects that need to work across multiple languages and/or cultures.
Projects that need extensive research into the markets they will be operating in.
What can be done to minimize expense?
You have existing research on your target market.
You have an umbrella brand that dictates parameters for a sub-brand.
You need a brand refresh, rather than development from scratch.
What is included?
We define your brand story and your brand archetype. From there, we develop naming options based on the Nourish Food Brand naming matrix.
We create a graphical treatment that typically includes a logo and a colour and font palette for your food brand.
We create a Brand Book for your reference and future use for everything from your website to your packaging.
Food packaging typically costs around $13,000 for the base design, then approximately 30% of that cost for individual SKUs. This price is exclusive of custom photography and illustration.
I have a friend/spouse/kid who's a graphic designer. They will do it much cheaper.
Food package design requires specific expertise; there's far more to it than simply designing something that looks pretty. Unfortunately, desperate new clients approach us regularly with the same problem: a great product that is not selling as well as expected. Much of the time, the culprit is cut-rate packaging made by someone without a deep understanding of the industry.
Our designers live and breathe retail and grocery stores, including planograms, shelf blocking, and category conventions. We also understand regulations across the industry and know what it takes to launch your product in North America. As a result, our packaging design helps the product sell itself, earning rather than wasting money on design costs and listing fees.

Marketing activations that are not linked to a business outcome are a waste of money. As a result, marketing planning is an integral part of our work. The research and context that we build during this stage help us to ensure that your marketing budget is spent wisely.
But why do I need a marketing plan?
Imagine you're building a house. A marketing plan is the equivalent of an architect's blueprint.
So, how much does a marketing plan cost?
Social media management and content marketing services are typically charged as a monthly retainer. The minimum amount we need per month to create meaningful content, with a commitment for 12 months, is $12,000.
Social media management and content marketing services are typically charged as a monthly retainer. The minimum amount we need per month to create meaningful content, with a commitment for 12 months, is $12,000.
That's expensive. I can get it for less somewhere else.
We do not believe you can purchase the same quality content for a lower price. We don't market to consumers; we create brand relevancy for people. This means our clients win the race for attention in a world where low-quality, untested, and sometimes plagiarized culinary content is commonplace.
Our social content is created by specialists. Our recipes, for example, are tested twice by our culinary staff and are guaranteed to work. They are also guaranteed to be plagiarism-free. This kind of quality has created successes for our clients, including book publishing contracts and the removal of own-brand products by national retailers to be replaced by our client's brand.
Our community management is done by food industry experts. We can represent any food brand in a social environment not only with warmth and humanity but also with deep knowledge that allows us to share specialist information with the relevant audiences, taking on the role of mentor and teacher.

As with most of our work, the cost of food photography increases as the complexity increases.
A simple overhead product shot on a white or solid colour background is less expensive than a recipe shot that needs full culinary development.
From the lowest to the highest, here are three examples of what prices typically are. Please note that these are guidelines only.
Option One
A basic shot of a product that needs no time from our culinary staff. Examples are bottled beverages or products that are ready to eat, like cookies or energy bars. Another example would be a simple shot for social use. The background will typically be one colour, and the styling is minimal. Post-production, i.e. colour adjustment, is included. The cost for a shoot like this is typically around $4,000 for a half-day in our studio for 3 – 5 products totalling 6 – 10 photographs.
Option Two

A simple, styled food shot. The client will supply the recipe, or the product is ready to eat. The product is prepared by our culinary staff and photographed using styling materials from our library. Post-production includes retouching. The starting cost is around $9,000 for a full-day shoot, encompassing 3 – 4 recipes created and styled, totalling 6 – 8 photographs.
Option Three
A fully custom shot that includes original "from scratch" recipe development, writing and testing. Custom styling to match a specific brand persona that may include prop rental and the building of a custom set. Full post-production and retouch. Expect the cost to begin at $11,000 for a full-day shoot, encompassing 3 – 4 recipes created and styled, totalling 6 – 8 photographs.
We shoot all our photography in-house, in a studio right next to our test kitchen. This keeps things affordable and accessible for our clients.

We get this question a lot. In our experience, when we worked client-side, ad and marketing agencies hated talking about money.
But here's the truth: business runs on money, and we need budgets to do our work. Our work is to support our client's business objectives through marketing planning and execution. At some point, we will need to talk about the money required to achieve that outcome, so we may as well do this at the beginning. And frankly, because of the quality of work we do and the value we offer, we're perfectly comfortable being transparent about our pricing.
Building a sustainable business
We aim to build a business that offers value to our clients tomorrow, next week and in years to come. To do this, we work hard to attract the brightest talent in the food and marketing industry. We pay our staff competitive salaries and offer them a career, not just a job. This translates into better work and better outcomes for our clients.
Aren't we scared of the competition?
No. We don't compete on price. We're not trying to be the cheapest; we're aiming to be the best.
We use our unrivalled expertise in food, beverage and agricultural marketing to create positive and sustainable business outcomes for our clients and, by extension, our own business.

Sure thing. Some of them you can read on the front page. Others we'd be happy to share with you after we have signed an NDA.
We restrict the total number of food business startups we work with to 12 per calendar year, with an intake of one per month.
We do offer reduced rates to qualifying startups. Please contact us for details.

Nourish Food Marketing launched in 2009.
We are Canada's only full-service marketing agency specializing in working with food and beverage clients. Our head office is in Canada, but we service clients globally.

We'd love to hear from you
Think we can help? Give us a little background and we'll have the right person get back to you quickly.