In many ways, agricultural trade shows are a bellwether of how the industry is faring at any given point in time. In good times, attendance thrives, exhibit spaces sell out, and a certain energy permeates the venue. Conversely, when times are tough, trade shows are often first to suffer. Exhibitors may cut back on trade show expenses, attend fewer shows, and reduce their space at the shows they do attend. And farmers may take a year off, skip some shows, or spend less time at the shows than they normally might.
In agriculture, trade shows perform a valuable function beyond the chance to see new products and services. Surveys indicate that farmers view the social aspect of trade shows equally as important as the value of seeing what's new for their farm, attending seminars, or meeting with their local dealer.
So, it was no surprise that trade shows took a significant hit during COVID. While show organizers and exhibitors did their best to deliver innovative 'virtual' trade show experiences, it just wasn't the same. By and large, farmers took a pass.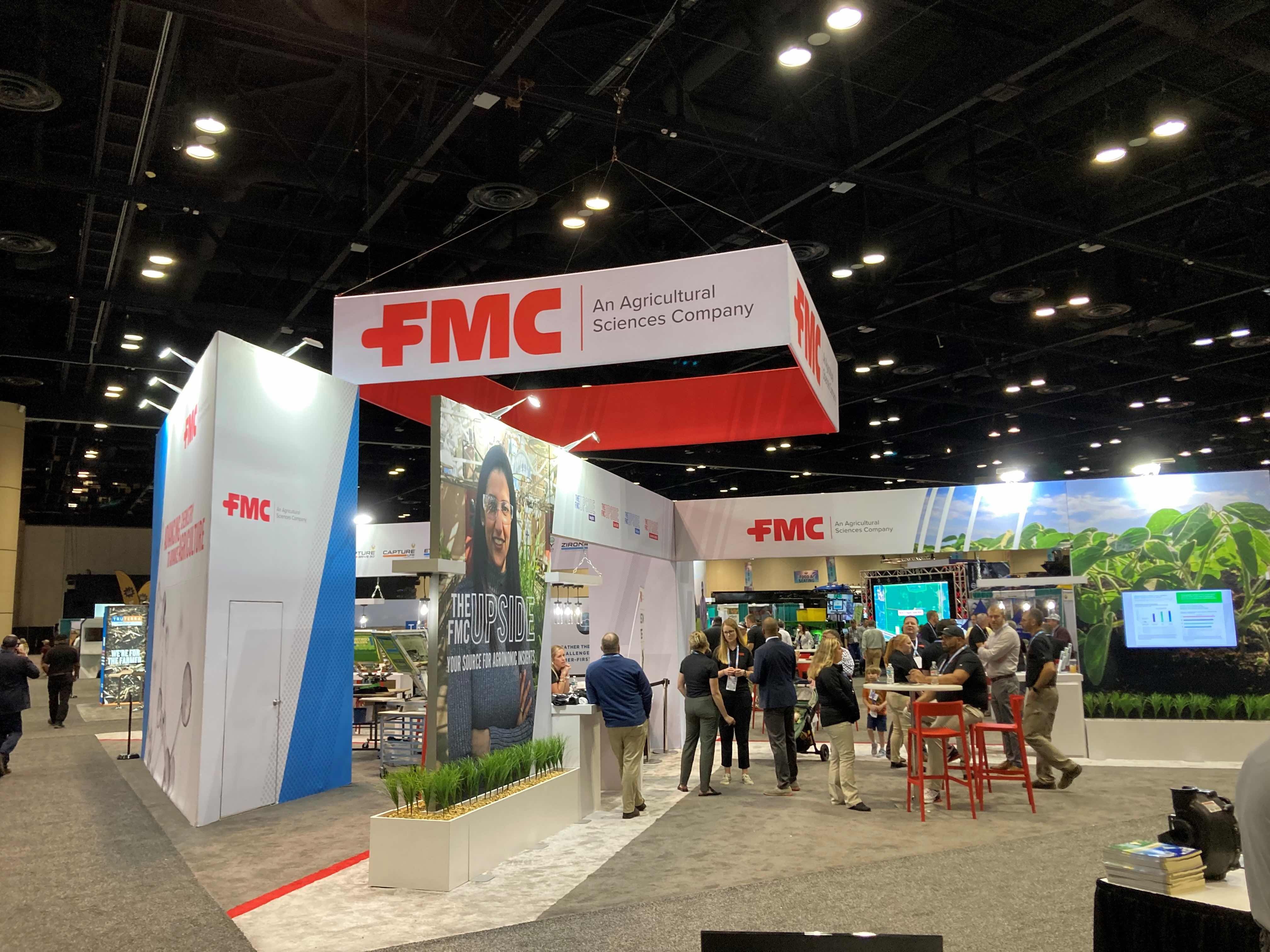 That's why it's so encouraging to see agricultural trade shows coming back bigger and better than ever in 2023. Kahntact president Rhett Hawkins and Giant Goat president Doug Foley recently attended the Commodity Classic in Orlando, Florida, which bills itself as "America's largest farmer-led, farmer-focused agricultural and educational experience."
Attendance is surging at trade shows — and exhibitors are taking advantage
Foley notes that the energy level at the show was indeed high. "I think we saw an initial wave where everyone was going to events to get back to a sense of normalcy, and this year's Commodity Classic was no exception," says Foley. "In industries like agriculture, where so much of the business is based on strong relationships, I think this wave will continue."
Looking at new trends and techniques, Foley notes that QR codes are enjoying a resurgence. "QR codes open up a huge opportunity for exhibitors to track the effectiveness of their participation in shows by driving in-person attendees to digital experiences, which opens up another set of opportunities like retargeting ads, building their marketable database, and ultimately continuing to foster the relationship as they move contacts through the customer journey," says Foley.
Curt Blades, senior vice president at the Association of Equipment Manufacturers, notes that the 2023 Commodity Classic was a record year for total attendance, farmer-specific attendance, exhibitor attendance, and trade show floor size. Blades also believes that, for the Commodity Classic at least, it appears the momentum will continue for the coming years. Early indications for the 2024 show in Houston, Texas, show positive interest from both farmers and exhibitors.

Staffing trade shows looks a little different in the wake of COVID
In terms of adaptations coming out of COVID, Blades says, "The major thing I noticed from exhibitors is a rationalization of staff travel. The employee culture has changed, and people are putting a higher value on work/life balance. As a result, there have been many conversations about travel frequency and duration. We fully expect exhibiting companies to consider how they staff their booths moving forward — perhaps with split shifts, different skill sets, or mixing rewards and incentives into staff travel."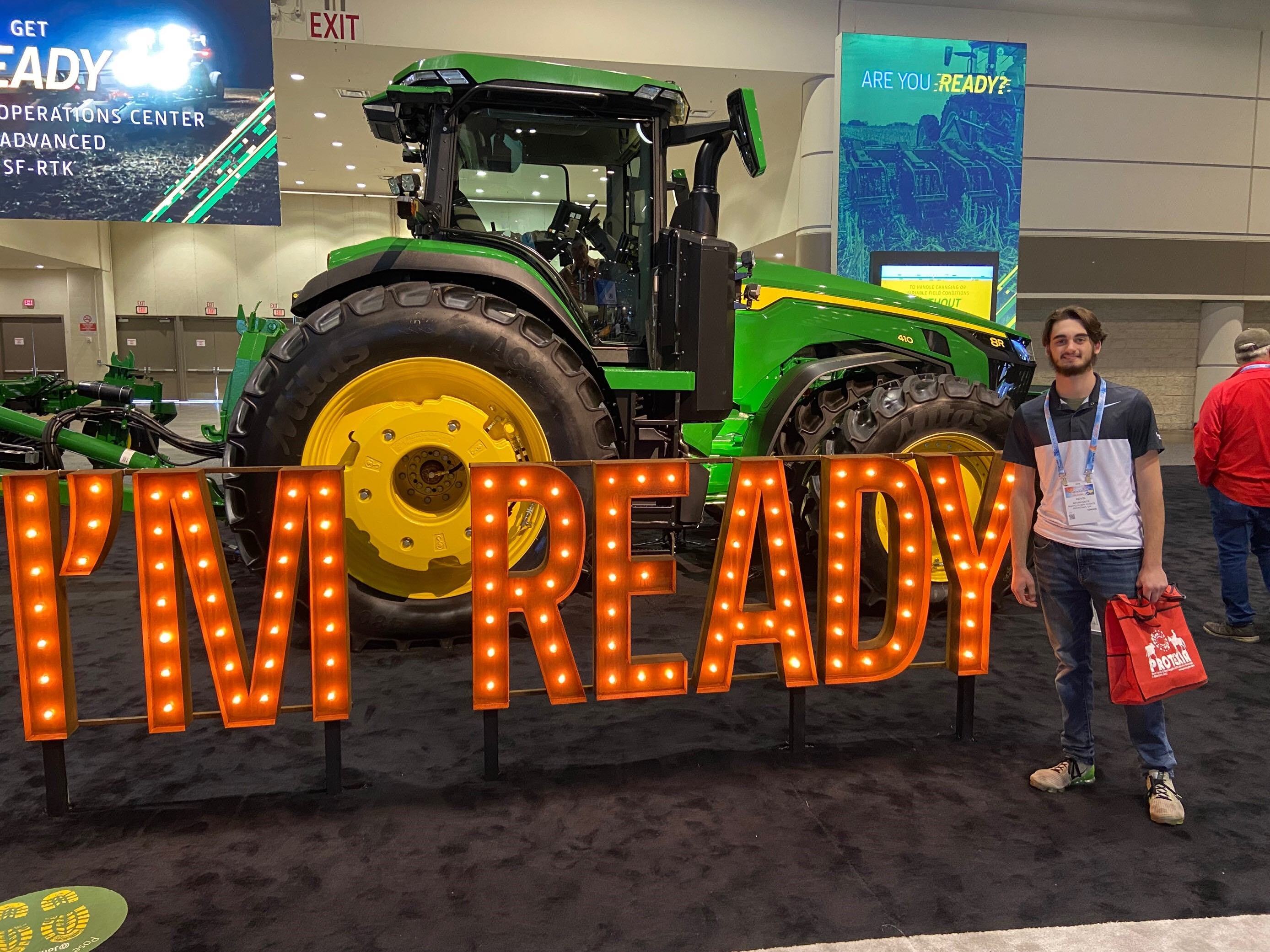 On a local level, it's worth noting that the Canadian Dairy Xpo also returned to an in-person format after three years away due to COVID restrictions. Attendance at the show, held April 5th and 6th in Stratford, Ontario, was expected to exceed the previous high of 8,600, according to owner Jordon Underhill. Underhill notes that the mood of exhibitors and attendees was good, as judged by the quality of conversations and how happy people were to get back together. He adds, "They're also three years behind on seeing innovation upfront and personal." (Not to mention three years of stories to swap!)
Whether you're an exhibitor or an attendee, make sure you're there to be part of it when a trade show comes to your area. When a show succeeds, everyone wins. For now, I'll leave the last word to George Costanza of Seinfeld fame — when it comes to agricultural trade shows, "We're back, baby!"