I love the saying that generations not only shape history but are also shaped by it. Researchers will tell you that an individual's age is one of the most common predictors of differences in attitudes and behaviours. Changes in political circumstances, societal mores and economic conditions over a period can lead to people within a cohort having different formative experiences. Understanding these differences is an essential component of generational analysis, and will guide us as we strive to reach Generation Z, a demographic group poised to change the rules of the game.

Who are these kids, anyway?
There is no agreed birth year definition for this generation yet as it continues to form. Generation Z members are ages 4-24 "ish" spanning roughly 20 years. They make up a quarter of the current population, which makes Gen Z more numerous than both boomers and millennials. Over the next few years, that figure will balloon to 33%. Their numbers are slightly lower in Canada due to our immigration patterns and number around 9 million.

Remarkably, while they are still establishing behaviours, even the youngest are already influencing their parents' and grandparents' buying decisions. Data from Mintel reveals 61% of parents with children ages 12-17 say their children request grocery items by brand name.

Millennials had boomer parents. Gen Z mostly has Gen X parents who, as a group, are the pragmatic middle child of history, spanning a mere 13 years sandwiched between two significant generations. That means this new generation was shaped by the Gen X mentality, wherein only the best wins. Compare that to boomer parents who award everyone a prize just for participating.

Culturally, Gen Z is the first "majority minority" generation in Canadian history, no doubt the least WASPy cohort we've ever seen. They've grown up in a multicultural world, making homogeny foreign to them. In their minds, skin colour, like gender, is fluid. As a result, they don't see diversity and won't give marketers credit for showing it. But, they do notice when it's missing and will punish businesses for the lack of inclusion. As a logical, culinary extension of that ethos, it's not "ethnic cuisine" to Gen Z, instead, it's simply what people eat in other parts of the world. This demographic is as comfortable with maki as it is with macaroni.

Forget IT - call a Gen Zer!
Historically, these are the first, true digital natives – technology is like breathing to them. There is no "before" or "after" high-speed internet; they can't imagine a world that's not entirely connected and accessible, and they're very good at sorting through that firehose of information.

Gen Z is also a, "what I want, when I want it, where I want it" generation; they expect customization since that's how their music selection and coffee orders have always been. Plus, they're visual communicators, as evidenced by the rise of emojis.

Being a visual generation also means they want to be shown, not told. (Certainly, don't ask them to read if it's not necessary!) Oh, and a word to the wise if you're targeting young female Gen Zers: they love the latest "unicorn"-style trends, and if you can strike a chord with them, they'll put it out to their highly connected social networks – all at no charge to you.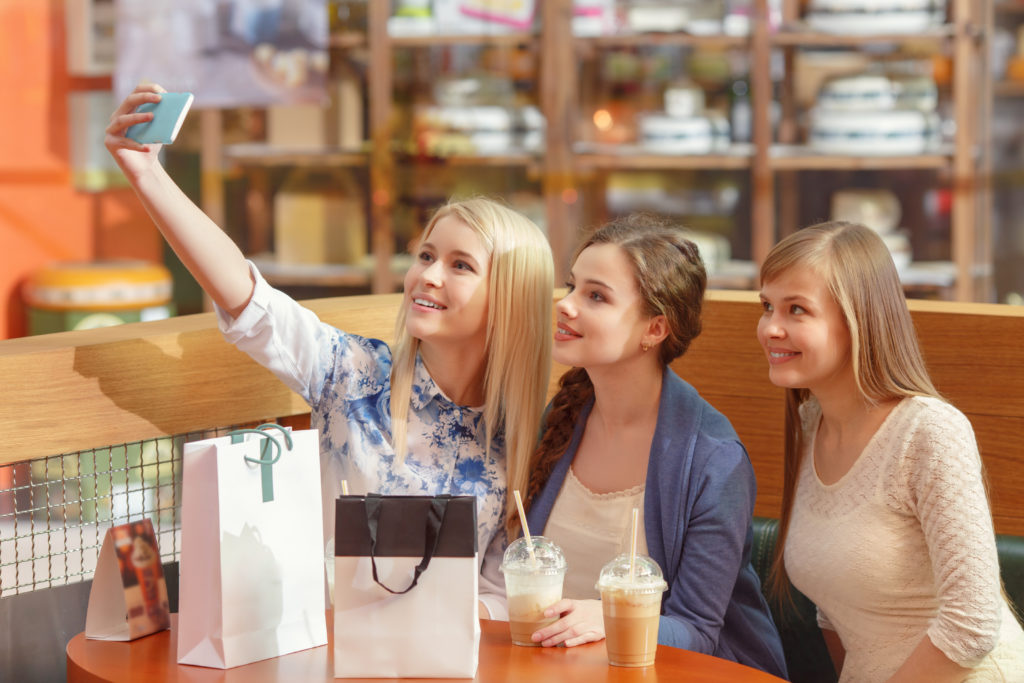 No doubt you've observed that for Gen Zers their phones are their never-off connection to the world. It's where they live, so this is where you have to be to reach them. Have you optimized your website for mobile and do you have exclusive online offers? Don't forget that online loyalty program, and maybe add an element of gamification for increased interaction. Plus, they already account for almost as many foodservice deliveries as millennials! Your mobile strategy will be paramount, as well as your mobile ordering platform.

Here's a test: try interacting with your own business using only your phone for a day to get a sense of how well you'll fare with Gen Z consumers. It may seem overwhelming, but you have to think "phone first" for this generation. That includes paying for purchases. Cash? That's for old people.

The same, but different
One constant throughout the generations is the need to be different from our parents. This is how we develop our identity. Their Gen X parents' mantra was, "Think about your future," versus boomers', "You can do anything!" Gen Zers drink less. They also know they are going to have to fix what past generations screwed up. They are savers and are more aware of the high costs associated with leaving the family home/nest.

Generation Z is engaged and aware and optimistic about their ability to make a change in the world; almost half of all surveyed said they believe they can make the world a better place. They have seen the Parkland Teens on the cover of TIME and the 16-year-old Swedish climate activist who initiated Fridays For Future strikes to protest and stop global warming and climate change. They have grown up in a digital world where no question can't be answered with their mobile device, so they expect radical transparency. And, they want proof – a claim without proof (or a picture) is just noise.

But, while they are very "technology forward", they are also more conservative. We call them "old souls in young bodies." Gen Z has grown up with terrorism and recession and a 24/7 news cycle popping up in their social feed, and they have never had the luxury of a threat-free perspective (in the US last year there was almost one mass shooting for every day). For these reasons, safety, both personal and financial, is of heightened importance to them. In some ways, Generation Z has more in common with the Silent Generation, who, before the boomers came along, went through a depression and a war. The key difference is Gen Zers have very progressive social values.

Gen Z fears no kitchen
For ones so young, Gen Zers are well educated when it comes to health and wellness, perhaps more than any other generation at the same age. Their parents and the school system have taught them the value of healthy eating from a young age, and now they know how to read food labels and what to look for. And, thanks to the oft-bemoaned and much written about busy, modern household schedules, they're more comfortable as youths with meal prep than previous, "microwave generations". Indeed, cooking is a far more democratic and far less gendered task than in the past. Could this lead to a cooking renaissance in the future?

For now, Gen Z consumers tend to prepare their own meals and then, most often, enjoy them alone. Thanks to their phones, (yes, those again), they know their way around a kitchen. Being connected full time makes cooking a life skill that's just a "Hey Google, how do I...?" away. Tasty's mobile-friendly videos could be this generation's Joy of Cooking.

Be warned, though: they will not respect your traditional meal dayparts. Eggs can be for any time, not just breakfast. When they do eat out, Gen Z spends more dollars on average than what we typically expect of students. Only 5% say that they plan their meals, so you can take advantage of that spontaneity with mobile push alerts for promotions of menu items. Gen Zers rarely leave home without a mobile device, allowing opportunities to reach them anytime and anywhere.

What's in a meal – snacks as mains and ethical eating
Expect the snacking trend to continue to increase with 23% of Gen Z consumers saying they'd rather make a meal out of appetizers or snacks. Is there a way for you to leverage that opportunity with off-hours dining deals? Think later evenings and brunch. Can you reinvent that 'early bird special' for something that appeals to Gen Z's sense of value and snacking nature?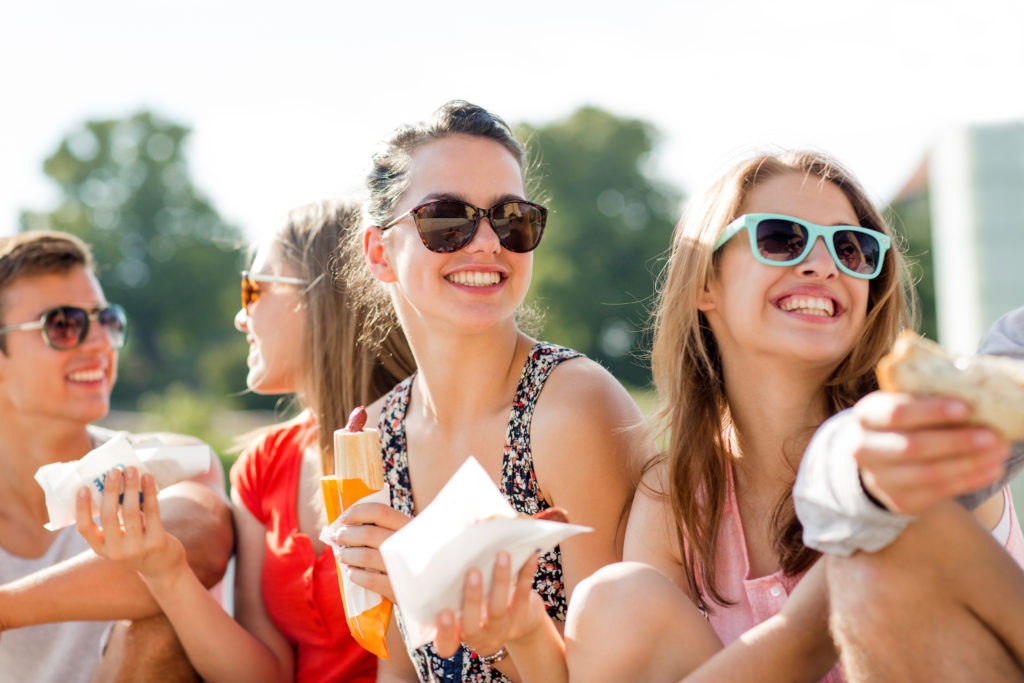 In the 2018 Nourish Trend Report, the rise of 'plant-based' eating was one of the disruptive trends we shone a light on. More Canadians across cultures and generations are reducing their meat intake to support animal welfare, the environment, and their health, the top 3 reasons cited in a Dalhousie University study. And, people under the age of 35 are three times more likely to consider themselves vegetarians or vegans than people 49 or older.

Another green trend Generation Z supports is reducing food waste at home. Their meal leftovers, or "Nextovers", are going to work or school with them, rather than going into the garbage. This appeals to their frugal nature, as well as being good for the planet. "Supersize" menu options have appeal, too, as they work like a two-for-one meal deal in their eyes.

This generation has also grown up with the foodie and wellness-obsessed culture created by millennials. They're still too young to have serious health worries, leaving them free to prioritize fun and flavour when choosing a meal. (How much do we envy them that?) However, they want to know what the ingredients are and where they came from. To tempt curious palates, try spicing up your backstory, and offer new or unusual flavours with an intriguing provenance.

Gender roles aren't reversing, they're being erased
Millennials made equality history, being the first generation in which education rates for females were higher than for males; expect this trend to continue with Gen Z. Combine that with the levelest gender playing field humankind may have ever seen, and it's easy to foresee a future with more female professionals boasting higher buying power, but with even less free time. That means anything that saves a consumer time, from shopping to meal prep to food service, could score big.

When it comes to bringing home the groceries, private label appeals to the Gen Z consumer's frugal nature, and they understand their quality, over-indexing versus all older generations. Plus, since cooking is increasingly less divided by gender, we'll soon see men sharing in the grocery shopping more equally within the family unit.

In a world of VR, AR, and AI, Gen Z still values real experiences
This generation craves IRL (in real life) experiences. In the words of Bella Bucchiotti, a 21-year-old Canadian Instagram influencer, "We live in those little Instagram squares. [Brands should] create experiences for us that our debt and rent can't afford us." They value experiences and want to engage in a personalized way, using technology to support authentic, human connections. They expect a more immersive, customized, seamless, and frictionless omnichannel experience. Surprisingly, they purchase less online and want an in-person relationship with Retail. As a result, they are far more likely to engage with and be influenced by in-store and special events. Could the grocery store become a place for Gen Zers to meet friends?

They also love dining out, averaging four times/week (Index 111 v. Millennials). In Canada, those in the 18-to-23-year-old cohort are devoted restaurant patrons already; 66% of them visit a foodservice outlet once a week or more, compared to 54% of total Canadians. And, they go out for different reasons. Millennials dine out because they are too busy to cook while Generation Z does it to satisfy a craving or to treat themselves. So different messaging is required; it's about enjoyment rather than convenience for this new brood of restaurant patrons.

The first members of Gen Z are only now reaching adult age—with "adult" incomes, living arrangements, and lifestyles to boot. Take stock of your marketing efforts and ask yourself: are you ready for the curtain to rise on Generation Z?

For more on the shift to Gen Z and other trends shaking and shaping the food industry, download your free copy of the 2019 Nourish Trend Report today.