While economists argue over whether we're officially in a recession or not, consumer sentiment and behaviour could make that debate moot as it becomes a self-fulfilling prophecy. Regardless, whether inflation is rising or stabilizing, it's hard not to notice that food costs have gone up — a lot.
One of our 2022 Nourish Trend Report trends was "Save & Splurge," where we anticipated a bifurcation of the market at the high and low ends with the middle ground getting squeezed. Your challenge as a business operator is to keep your products and services competitive, as consumers alternate between revenge spending due to pent-up demand and penny-pinching as the cost of living rises.
Play to your strengths, but start thinking outside the box
In Foodservice, that may mean that fine dining and QSRs will stay strong as customers look for those splurge experiences balanced by value meals. On the other hand, the family dining segment will likely be one area that feels the pinch as consumers pivot to grocery HMR to solve for everyday dinner occasions. And despite huge gains during the pandemic for delivery, pick-up will now make more financial sense for many.
To date, price inflation in foodservice is less than in Grocery. If you're in foodservice, can you feed the emotional needs that make fine dining an experience and capture your share of those indulgence dollars? That could include finish-at-home options for your favourite meals to provide an elevated at-home experience for those who still prefer to dine at home. For QSRs, can you leverage off-peak value offerings to increase traffic outside the rush hours?
And we haven't forgotten about you, Grocery! Highlighting in-store meal kits to provide an alternative to the now less financially-appealing meal kit delivery services could help you take advantage of the slump in mid-level dining and the staying power of the cook-at-home trend.
Capitalize on food trends to better meet consumers' needs & wants
Sticking with Grocery, if you know consumers are looking to you for lower-stress, lower-cost meals, can you make your HMR section more global to serve up travel on a plate? Even with loosening restrictions, travelling is still not in the cards for many, so think vacation-at-home experiences — without the cost of gas and airfare or airport chaos. Many retailers are moving beyond the rotisserie chicken and pizza slices to offer more exciting and authentic multicultural cuisine options.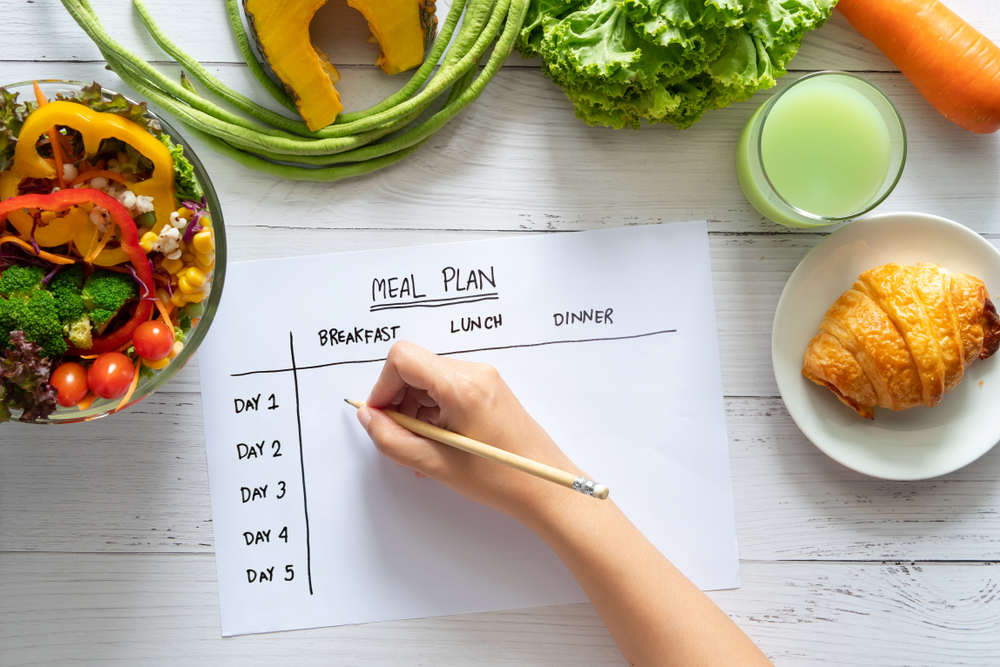 Both retailers and food companies can help consumers with meal planning as they cook at home more often to stretch their food dollars and minimize food waste. If you're practicing shrinkflation, can you reposition it positively as a way to prevent 'snackcidents' or aid in the shrinking of waistlines? Less can be more if it's presented the right way.
At the same time, you will want to promote recipes that satiate for less — think pasta, rice, and potatoes as base ingredients, all easy tie-ins to the comfort food trend. More economical plant-forward recipes with legumes will also stretch the food dollar.
Remove barriers to high- and low-end purchases
Focusing on retail, in your online shopping offers, can you add a subscription model for private label consumer staples to compete with Amazon's subscription services and lock in the loyalty of those bargain hunters? As we mentioned in our Trend Report, people like shopping in-store for inspiration, not for staple items. The bonus would be more opportunity to splurge on impulse items when they are in-store.
Similar to consumer behaviour in the Great Recession of 2008–2009, those small, affordable luxuries may be a place shoppers will trade up. During the pandemic, we recognized the importance of those small indulgences for mental health, and that new habit is not going away.

And if you're relooking your product portfolio, ensure you protect both ends of the spectrum. Last year, Molson Coors made a mistake when they discontinued several value beers instead of the middle-market offerings. As they are now seeing growth in the value and the premium/super premium ends of the beer market, the suds mega-corporation is allocating marketing dollars to bolster both categories. Lower-cost inflation-fighting brands will have a role again in our 2022 "post" pandemic economy, as will top-shelf offerings.