by Rhett Hawkins, president, Kahntact

Choosing the right agency can be one of the most important drivers of success for a business.
Choose the perfect agency partner, and you'll enjoy a long relationship that becomes more fruitful as the agency learns your business. Choose poorly, and you've wasted a lot of people's time and company resources — and you likely won't be popular at the next happy hour. Plus, you'll have to start from scratch and probably endure another long search process.
There are many things to consider when selecting an agency partner, but there is one that stands above the rest – match-ups. What does that mean? It is critical that the agency and client cultures and values, business needs, and team experience match up.
1. Match culture and values
If you're a client that likes to be challenged and try new things, you'll want your agency partner to do just that.
As a client, you need to be honest with yourself about what you want to select the right partner. For example, if you don't like being challenged, you'll want a very different partner than if you know exactly what you want and just want execution.
Len Kahn, the founder of Kahntact, talked about successful client-agency relationships in the May-June 2020 issue of AgriMarketing Magazine. Len quoted one of his mentors, Kim McConnell, who believes that shared values ultimately drive not only the agency/client relationship but also relationships between individuals within the agency.
Len wrote that values are often challenging to define, but they underpin everything clients and agencies do together. Ask yourself if you're conservative or a risk taker. Is creative excellence more important than timely delivery? Is your focus innovation or reliability?
Agencies that share values with their clients tend to have longer, more rewarding relationships. And agencies that retain individuals with shared values have more positive cultures, which translates into a better experience for the client.
2. Match business needs
Matching up culturally is one thing, but you'll also want to ensure you match up from a business-needs perspective.
If you're a start-up needing an agile and responsive partner that can pivot in real-time, you'll want an agency that can actually work that way. Alternatively, if you are an established company with a large team and a broad portfolio, you'll want to ensure your partner has the capacity and processes to handle your business.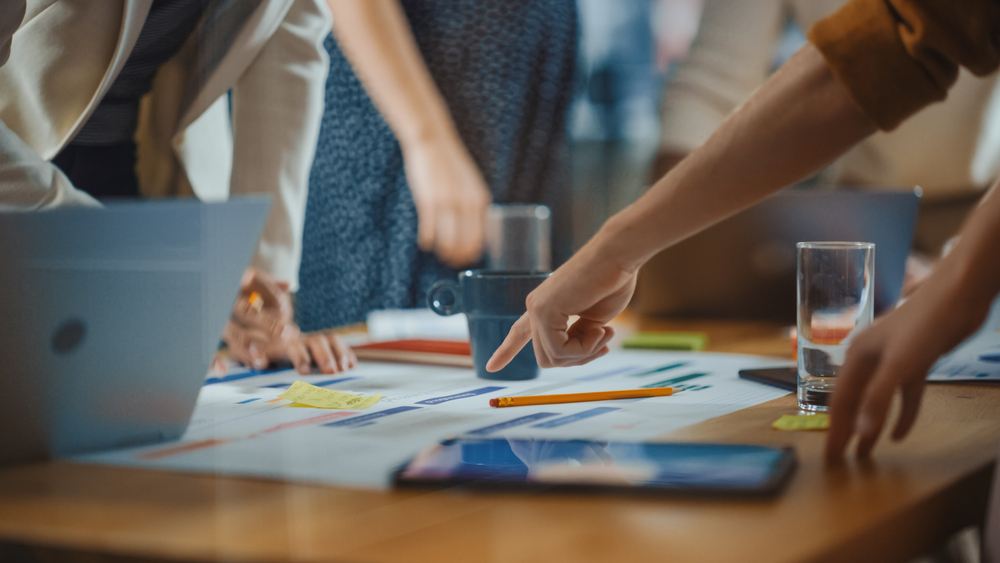 Choosing an agency that doesn't have experience in your business area can be risky versus partnering with a food or ag-centred agency. You don't want to spend all your time educating your agency partner on the intricacies of your business and target audience. That just wastes time and can lead to unfortunate errors. Instead, find a partner that already knows your target audience and can hit the ground running.
That doesn't mean agriculture-only expertise is enough. As ag moves closer to food, clients are weighing an agency's knowledge and experience in the consumer/food marketplace as a factor when making their decisions. Having at least some exposure to the consumer side of the business now counts for more than it may have in the past.
Digital expertise, social media intelligence, creative excellence – those are table stakes in the digital-heavy marketing world. Breadth of industry knowledge can separate good from best when sizing up different agencies.
3. Match your team
Consider what experience you require. Every team has gaps that can be filled. Look at your team and do an honest assessment of your strengths and weaknesses.
You'll want somebody with expertise you don't necessarily have within your team. That could be industry knowledge, creative chops, digital, social, etc. When choosing a partner, think of them as an extension of your team. Ensure your entire team has the expertise required to meet your goals.
4. Start slowly
Lastly, it's okay to start slowly once you've found the right agency match. Start them out on a project or brand instead of giving them the keys to the whole business. Think of it as leasing a vehicle for a few test runs before you commit to buying a fleet.
To sum up, when you're choosing a marketing agency, don't rush the process. You may not think you have the time, but if you get it right, you'll save yourself ample time — not to mention money and aggravation — in the long run.