from our Nourish Network partners at Kahntact
Premiums, the free giveaway items many vendors provide, are often regarded as the black sheep of the marketing communications family. Denigrated as 'trinkets and trash,' they are still included in the marketing budget of virtually every supplier in the agricultural marketplace. But do they really add value, or are they just a relic from bygone days that companies continue to offer out of habit? And why do farmers need extra space in their shops to house all of them? Let's take a look.
One of the most exciting and effective promotions Kahntact has been involved in is the Let's Talk Shop contest for our client FMC Canada. The premise is simple: farmers are asked to fill out an entry form providing some basic information about their operation and are then entered in a draw to win a chance at a grand prize of a $30,000 farm shop renovation.
Why is a farm shop renovation so attractive? Well, partly because farmers spend a fair bit of time there working on equipment, both farm-related and fun (snowmobiles, RVs, etc.) And partly because farmers love their gadgets and premiums and typically have a LOT of them. The farm shop provides a great venue for storing everything from weed whackers to hats, coats, shirts, rain gauges and everything else given out as promotional items by those who serve and supply farm businesses.
Why farmers like premiums so much
First, let's face it — farmers are known to be, well, frugal. So when suppliers provide items like ball caps, shirts, jackets and gloves, items that farmers would generally have to purchase anyway, an inherent functional value is built in.
There may also be social reasons for farmers' willingness to 'wear the colours' of their favourite suppliers and brands. This is most evident when it comes to farm machinery and equipment. For example, a John Deere owner is proud to 'wear the green,' showing they are progressive and most likely following in the footsteps of parents and grandparents.
Finally, there may be social and societal reasons for showcasing an affinity to brands and inputs. In the 1980s, for example, wild oats were a growing weed problem in the Prairies. In addition to compromising yields on individual fields, by not effectively controlling wild oats, a farmer was potentially spreading the problem to his neighbours through the transmission of weed seeds. So wearing a hat or displaying a field sign showcasing an effective wild oat herbicide demonstrated that you were treating the problem seriously for yourself and the local farming community. The same goes for diseases like late blight in potatoes; growers are keen to demonstrate that they are doing things right and doing the right things.
Why companies invest in premiums
First off, premiums are a relatively cost-effective way to raise awareness of corporate and product brands. And they're easy to produce — just provide a logo, and the supplier does the rest.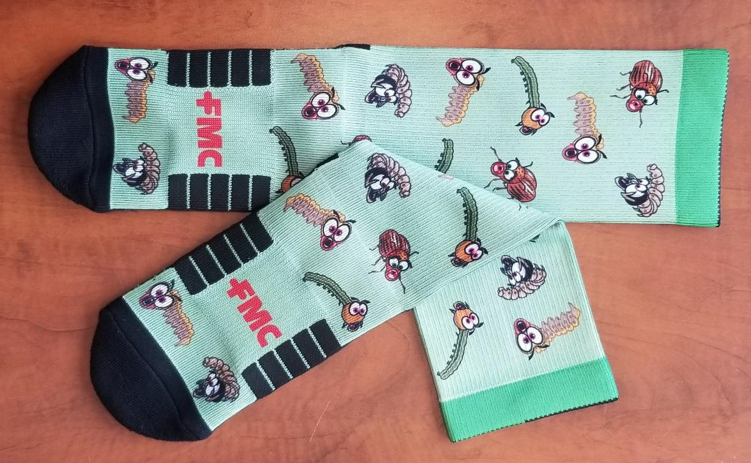 Companies also realize that their customers have come to expect premiums as part of their purchase cycle. An excellent example is the legendary Pioneer Hi-Bred jacket, provided for decades to Ontario-based customers with a minimum seed purchase. In the 1990s, Pioneer stopped the jacket give-away program, much to the chagrin of their customers, many of whom had been collecting the jackets annually for years. Pioneer was concerned not only about the rising cost to produce the jackets but also that customers may be more loyal to the giveaway than the actual product, leaving them vulnerable to a competitor coming out with a similar item.
Finally, many companies have monetized the value of their brand by establishing stand-alone merchandise lines. In the early 2000s, Caterpillar-branded clothing, especially Cat boots, generated nearly as much revenue as equipment sales, as a non-ag audience decided the Cat logo and associated merchandise was not only functional but cool. And the Ertl toy company (now owned by toymaker Tomy) has successfully manufactured and marketed toy tractors and accessories since 1945, featuring brands such as John Deere, Case IH, New Holland, and AGCO.
So, where to from here?
It seems like premiums are alive and well and here to stay in the agricultural marketplace.
We reached out to our favourite premium guy, Dave Vogel from 23andsunny, to see what's new and exciting for 2023. Here's what he has to say.
First, Vogel notes that the premium industry changed abruptly and, in many cases, dramatically with the arrival of COVID in 2020.
New ideas emerged, replacing standard giveaways for use at in-person events such as trade shows, conferences, and activations. For example, one unique new idea was a 'virtual' whisky tasting featuring a whisky sommelier. This involved sending high-end whisky and branded glassware, then following up with a whisky course online with the sommelier. These ideas often replaced higher-end in-person experiences, such as taking clients to a Leafs game or similar.
Vogel also feels that many agricultural promotions strongly combine the idea of function with customer appreciation. For example, sunglass programs where contest winners or those who achieve pre-set purchase levels can go online and choose a premium pair of sunglasses, effectively combining an item with "high-end appreciation alignment" with function and practicality.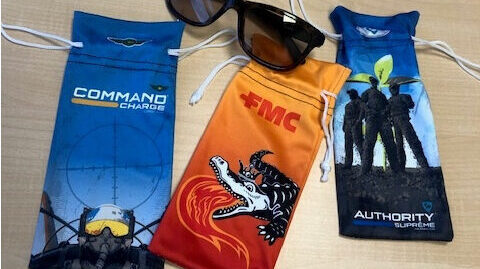 So far in 2023, Vogel sees items like sweep nets, premium car/truck organizers, safety items like chemical-grade safety gloves and safety glasses, and LED lighted toques dominating. These higher-quality items are at the new forefront of giving. And in ag, it's always a bonus to provide gear that aligns with a theme, like sunglass pouches that replicate seed bags or mouse pads carrying a brand's creative platform.
The items received represent the giver, which is a driving force of the premium side of the promotional industry. Companies align themselves with quality in the products they sell, and that must be continued in the products they give away.