Walking the aisles at the annual CHFA NOW Show is always fascinating. For those unfamiliar with the acronyms, that's the Canadian Health Food Association and Natural Organic Wellness. Over 1,000 brands attended the Toronto show in September (the Vancouver edition runs April 4–5 next year), each focused on health & wellness in their own particular way.
With a show this vast, you can't possibly see everything—but we did our best! Here are some of the highlights of the CHFA NOW Show as we saw it, grouped into trend categories. Will some of these trends find their way into our 2024 Nourish Trend Report? It won't be long until we find out. While we wait, let's see some of the highlights from the world of healthy eating and drinking.
Coffee-ish Beverages
It was interesting to see a resurgence for Yerba Mate. If you missed the last time round, it's an herbal beverage from South America that, as Davids Tea puts it, has "the strength of coffee, the health benefits of tea, and the euphoria of chocolate." Yerba Mate is an appealing choice for those who crave (or need!) a liquid pick-me-up but don't want the coffee jitters.
In the sparkling beverages category, Ergogenics showcased their Liquid Adrenaline real juice energy drink with Yerba Mate, functional mushrooms, and B12 for no jitters and no crash. Their "extreme lifestyle" branding pits them against the giants in the energy drink field, but their clean, vegan ingredient deck and free-from claims make them a stand-out.
Mate Libre took a different tack with their Yerba Mate-infused beverage lineup, choosing a minimalist approach with the packaging and marketing themselves as a social energy drink—they even provide cocktail recipes on their website. They add ginger and other flavours to smooth out the bitterness for an easy-drinking experience.
Touting it as "Yerba Mate's smoother cousin," Waisamama uses an Amazonian leaf called guayusa in its Cold Brew Guayusa beverages. Naturally caffeinated and a source of l-theanine and antioxidants, their Wildberry Mint, Vibrant Peach, and Zest Pineapple drinks promise the boost of coffee without the crash or the jitters preceding it.
For those unwilling to give up their coffee for these alternatives, Cafézia has a solution. They offer light, medium, and dark roast coffee (yes, real coffee) blended with—what else?—Yerba Mate, plus cleavers and hyssop, to enable a slow release of caffeine and stave off those adverse side effects of a true brew.
Upcycling to Minimize Food Waste
Beauty standards don't apply only to people. If you haven't noticed, only fruits and vegetables that look delicious find their way to grocery stores. The Pretty Ugly Company from Quebec sees value in unshapely tomatoes, using them to make salsa. Their humorous approach is fun, too, with lines like "Thanks to you, four tomatoes have been saved a tragic fate." But a jar of salsa is only half of a snack. So, they also offer Pretty Ugly Corn Chips that incorporate spent beer grains.
Toronto's Abokichi has added the upcycling logo to its line of miso condiments and soups. They use okara, a byproduct of tofu and soy milk production in their products. And Green Bowl's line of ready-to-eat plant-based meals also features the upcycling logo. Finalists in the 2023 SIAL Innovation competition, they upcycle brewer's cereals, vegetable and fruit pulps from juicers, and more. It's an indication of a move towards a more circular economy, which seems a necessity more than a "nice to have" during this age of food insecurity and climate change.

Applying Functionality to Different Categories
While it feels like we've hit peak kombucha based on the number of brands at the show (mind you, we said that in our September 2019 newsletter report on CHFA, too!), Biora provided new ways to enjoy kombucha with its raw kombucha dressings. It's a great alternative to traditional dressings, which are generally the least healthy component of a salad.
Snacking got a health bump from several products, including high protein chips, like tempeh chips from Archipelago, Peacasa Chickpea Chips, and Prairie Goodness Baked lentil chips. If you can't control your snack cravings, you can at least make them a better-for-you eating occasion!
Turning to chocolate (as many of us do), Better Chocolate is functional chocolate made for specific need states, packaged in a single-serve format. Choose from Protein Me, Beauty Me, Energize Me, and Vitamin Me. If you need more reasons to try, here are five: it's 100% Bean-to-Bar, Fairtrade, Single-Origin chocolate, and Keto, and the company is woman-owned.
In the frozen foods domain, jack & annie's makes plant-based a convenient choice for everyday use with their ready-to-cook patties, nuggets, and wings made with jackfruit. For a more complete nutritional profile, they use added pea or soy protein. Plantropy operates in a similar space, with jackfruit-based convenience offerings like kebabs, pizzas, dumplings and more. Simple, easy-to-use products like these are a real boon for anyone looking to lower their meat consumption.
Selling From the Shelf with Elevated Presentation
We say it all the time in food marketing—your packaging has to sell your product twice. Once on the store shelf and again on the consumer's pantry or fridge shelf. It pays to invest in beautiful packaging!
We definitely said "Oh my!" to Oomé's line of smoked tofus, currently available in much of British Columbia. The products are delicious and come in beautiful packaging; our designers loved the potential for "colour blocking" on social media, and they are high-impact on a shelf or display.
In a double-stroke of marketing brilliance, iLOLA has both simplified and premiumized loose-leaf tea. They've answered the common question and barrier to trial—how much do I use?—by selling tea compressed into a convenient single-serve disc format. Their striking black packaging grabs the eye and says, "This is top-shelf stuff." They also sell gorgeous tea gift boxes and humidors for a complete tea experience.
More Signs of Seaweed Mainstreaming
There may be "plenty of fish in the sea," but there's a lot more seaweed and algae! Perhaps its day has finally arrived, or it's at least on the horizon, for Western consumers.
In the nutrition and supplements category, Iconthin makes health ingredients like AlgaeAsta Astaxanthin, an antioxidant purported to be 6000x more potent than Vitamin C. And for snackers, Eatable showed off their new Sesame & Seaweed Kettle Corn, and kove Ocean Foods brought Protein Puffs made with Canadian sustainably-sourced seaweed.
Hot-button Claims
It seems like there's a new certification every month, whether dietary or environmental. If that's a sign more producers are trying to do the right thing, we're all for it.
One that caught our attention was Certified Plastic Negative (or Neutral), as seen on Quesava's cassava-based products. For every bag sold, the company removes the equivalent of 1 or 2 bags from the environment.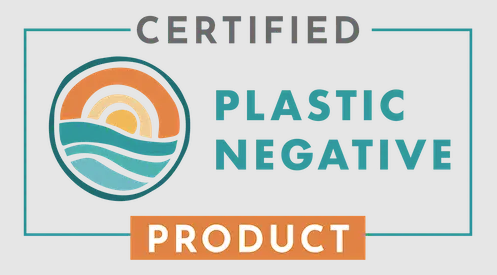 We also saw lots of Women-Owned enterprises throughout the show. (Nourish is one, too!)
Master Storytelling
Consumers love to hear your brand and product stories. It helps them connect with your company and develop an affinity for what you do. It becomes personal to them, knowing you share their values and are open and honest about what you do.
Sea Tales is a great example. QR codes on their tinned fish packaging provide complete transparency from sea to plate. It's fascinating stuff from this most global of industries.
Good Food for Fido
Buying the cheapest bag or can is no longer enough for many pet owners today. They're after whole-health products, not just gut fill.
Previously, we wrote about Wilder Harrier from Quebec incorporating nutritious and abundant insect protein. Now there's SNÜF (pronounced sn-oof) out of Mississauga making pet- and planet-friendly dog food you can feel good about feeding your furry friend. And it's another women-owned company!
We've previously discussed the "What's good for me is also good for Fido" trend. Pawomics is a Viome-like test developed at UBC for the doggie microbiome that elevates this trend to the next level. Take the test and subscribe for personalized daily pre-, pre-, and post-biotic supplements delivered to you in a convenient monthly box.
Innovative Product or Packaging Formats
We love a great package that solves a common problem. Elmhurst, known for its plant-based milks and creamers, introduced an alternative Sour Cream in a squeezable pouch. Less packaging, less waste—that works for us.
In the "cauliflower can do anything" category, HealXFoods tempted showgoers with cauliflower fries. Dare we say these nutritious treats are actually guilt-free fries? We are eagerly anticipating these as the perfect side to a meatless meal—or a plant-enhanced burger from our friends at Bump!

An exciting product line for anyone with a busy morning schedule (which is most of us) comes from Go Oats. They're selling oatmeal with milk and other ingredients, like blueberries, apple & cinnamon, and cran-walnut, rolled into convenient, bite-size balls that you heat & eat. As a sign of the times, the package includes air fryer instructions and traditional oven directions.

And, just for some fun, we couldn't resist SPAM-flavoured Macadamia Nuts from Hawaii's Hamakua Macadamia Nut Company. If you know, you know!
That's it for our look at CHFA NOW 2023! To talk about anything you read here or saw for yourself at the show, including packaging, branding, events, and so much more, reach out to us. Send an email to Nourish President Jo-Ann McArthur, or fill out the contact form on our website.